Superstar sensation heads off to college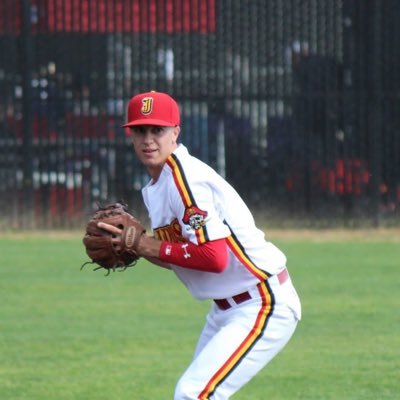 Baseball alumni Tyler White '20 has finished his fourth and final year at Jesuit High School. His commitment to the sport has led him from being a six year old teeballer to a now college level athlete.
"I think baseball is important to me because [baseball] was the game I fell in love with when I first started playing," said Tyler. "I played soccer, basketball and football when I was a kid. I mean—I still am a kid at heart, but I think [it was] baseball that I fell in love with it the most."
At Jesuit, Tyler played a very important role in the infield as shortstop. He owned the infield and took control. For example, over the last season, 100 baseballs were hit to him and he only let four by.   
"I feel that I played above average and really led the infield," said Tyler.
He is working hard in the offseason, practicing and getting ready for his upcoming college years. Tyler received an academic scholarship to Concordia University in Portland, and he hopes to play all four years in college without getting injured and able to go the big leagues.
"I am absolutely excited about my debut in college. I'm about to leave in about 2 months, and I'm really happy," said Tyler.
            As Tyler continues his baseball career at Concordia University, he hopes to crack the starting lineup and start as a freshman. He has big hopes for his team in the future.
"My goal for my college team is . . . to go even farther than they did last year and go deep into the playoffs," said Tyler.