Worth the price?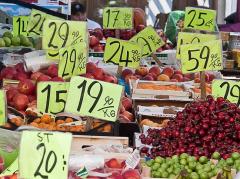 Do you like Jesuit High School's cafeteria?
Jesuit's cafeteria is not like any other school's cafe. Jesuit's cafeteria has lots of food choices such as pizza, macaroni, sweet asian pork, etc. It is meant for the students and Academics Plus campers, who both think the food is delicious. However, is the price just right?
"Their food is too expensive and people should just make their own lunch because it's faster and is just as good as any regular food," said Raynell Lone, a camper at Academics Plus.
Other students thought less negatively though.
"The food is good, but they should lower the price to about a dollar," said Sergio Alcala, another camper at Academics Plus.
However, it was also necessary to ask the other side why prices seemed to be high in the first place.
"The food is pretty good for food from high school. And that the food is good as it's price," said one of the chefs at the cafeteria.
The cafeteria food, then, is a little bit overpriced, but at least the food is still delicious.