A little football and a lot of rugby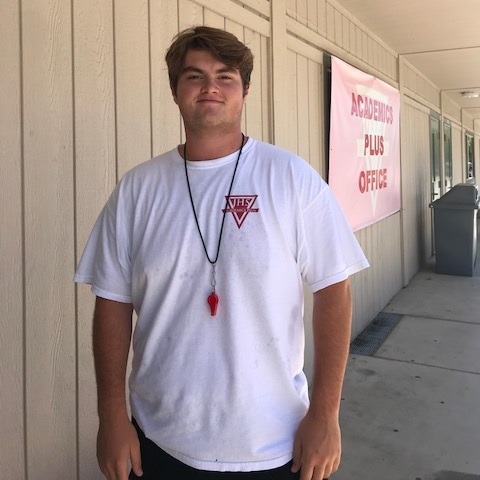 At the 2016-2017 National Championship in Kansas City, the Jesuit High School varsity rugby team faced some challenges. Before the tournament, many of their key players started getting food poisoning and battled dehydration. Their chances of bringing home the trophy were slim, but, despite losing star players, the team pushed themselves to the limits and won a national championship.
"It's all part of the game," said Max Richins '18, who was part of the National Championship team.
Max played football and rugby while he was at Jesuit. He played as a prop in rugby, one of the people that pushes the other team's scrum-half so their team's scrum-half can get the ball and pitch it back, starting the attack.
"I played some football but I was a lineman and I felt like I was doing all the dirty work," said Max. "So I was attracted to rugby because I got to carry the ball more and show off my skillset."
The Jesuit rugby team is a non-cut team but their practies can be brutal. These players are pushed to the edge, so, when the time comes to bring home a trophy, they are ready.
Going foward in his rugby career, Max hopes to play at the University of Arizona. He also hopes to excel at being a prop and improve his endurance. But, Max will always thank the coaches and fellow players for helping him improve and push through his rugby career.
"I think the coaches are just great," said Max. "There were a lot of great guys and I am grateful that I got to play with them as a team."