The Rotz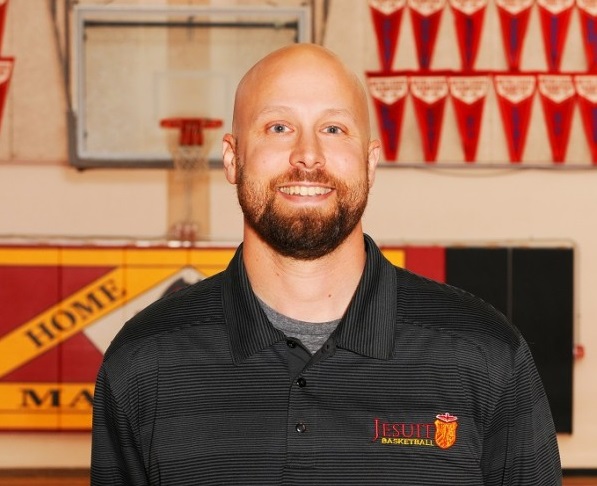 Imagine seeing a guy that has been at Jesuit High School for a long time. Imagine that he is also a great varsity basketball coach. That guy is Mr. Jon Rotz '92.
Mr. Rotz has been the director of the Jesuit junior basketball camp during the summer for five years now, as well as a varsity basketball coach at Jesuit. Mr. Rotz graduated Jesuit in 1992, and played varsity basketball for all four years. He was part of three section finalist teams in '90, '91, '92, winning sections in '91, and '92. Mr. Rotz played with Sacbee players of the year Isaac Fontaine and JJ Polk, both Jesuit HOF induct.
Besides being the director and varsity basketball coach at Jesuit, Mr. Rotz is the assistant of admissions here at Jesuit, assisting Coach Palone.
"Coming here every day is more like family than a job," said Mr. Rotz.
What Mr. Rotz like most about Jesuit are the kids who come with big dreams. He also loves the community at Jesuit with all of the students. He also loves all of the kids that come every year to the basketball camp to learn from him as a mentor to the kids.
Mr. John Rotz has many jobs at Jesuit, which makes him important to the development of every student he meets.