On varsity soccer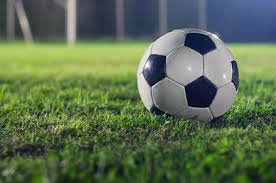 Have you ever wanted to play soccer? Then Jesuit High School's varsity soccer team may be a good fit for you.
The team is headed by Coach Paul Rose. The assistant coaches are Mike Fitzgerald and Kyle Verle.
"Paul Rose is a great coach and helped them lead them to victory," said defense Grant Gini '19. "He will help you fix anything that's wrong."
Jesuit's soccer team has done really well in the past but did not as well. Recently, they lost to McClatchy 1-2 on February twenty-seventh in the playoffs ending their season.
"Jesuit's varsity soccer team is top notch and they have young talent in the midfield coming from outstanding juniors and seasoned seniors who are making a return to the talented team," said Grant.
Overall, it was a good season and they could use it as a stepping stone for this upcoming year.