World Cup in the eyes of the Jesuit campus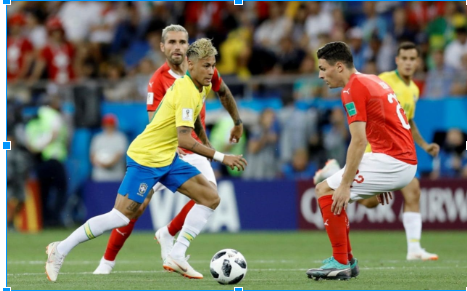 Ever wonder who the Jesuit High School campus is going to be rooting for in the World Cup?
Like most of the people watching the World Cup, Jesuit students are pretty divided on the topic, however what they do have are some favorite countries.  Mexico, Spain, France, and Iceland all compete for Jesuits heart despite Russia and Uruguay in having a strong lead. Many Jesuit students are surprised with the results as Germany fell behind in the standings with a 1-0 loss and Brazil with a draw versus Columbia.
"A bunch of underdogs are winning," said Diego, a student at Academics Plus.
Some students though are still rooting for the previous World Cup winners despite the early stumbles. They are hoping for one of the major teams to pull out another win in the World Cup.
"Germany and France all the way," said Declan, a seventh grader form Sacred Heart.
Still there are others that are watching just for fun even if their team doesn't make it all the way.
"Very fun to watch, I hope Australia makes it to the finals," said Academics Plus camper John Downey.
Jesuit may be one cohesive unit on the Soccer field but when it comes to the World Cup, many of the students have differing opinions about who they want to win the World Cup.