A fascinating finals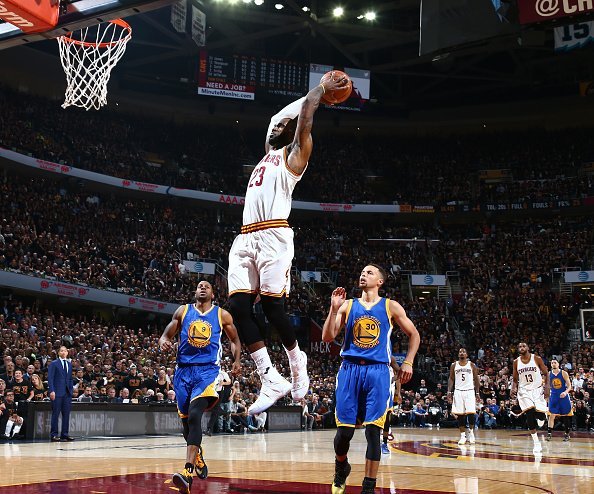 In the finals the Cleveland Cavaliers, a powerhouse team containing the likes of players like LeBron James and Kyrie Irving lost to the Golden State Warriors who supported an unstoppable array of players containing Kevin Durant and Stephen Curry.
Ben Largent, a student at Jesuit High School's Academics Plus program, was happy that the Warriors won but he was also sad that the Cavaliers lost because he likes Lebron James a lot, but he also Stephen Curry is also pretty cool.
Ben thinks that Warriors could have been taking more practical shots, driving the ball to the basket more, and he said the Cavaliers did pretty good despite losing. One of the Cavaliers is the fact they have LeBron James, and he doesn't get stopped a lot. And pertaining to the Warriors, Stephen Curry hits those threes.
"[The Cavaliers] can learn that the game isn't just about you, meaning the game is a team effort, it is unwise to try and do the thing yourself," said Ross Patchin.
"We'll, the Cavs can come back next NBA season by practicing harder," said Ben.