Jesuit successfully adapts retreats amid COVID-19 disruption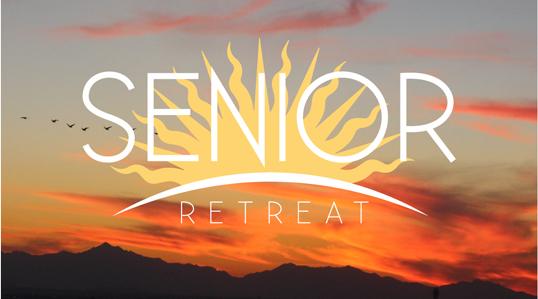 Allowing students to reflect on the past, think about the future, and discover the person God is calling them to be, student retreats are part of what makes Jesuit High School Sacramento a life-building experience. 
But with COVID-19 guidelines limiting in-person interaction, the format of this year's retreats have seen major changes from previous years. Normally, retreats are a time for students to get away from school and spend a day of reflection, but this wasn't the case for freshmen and sophomores during the first semester. 
A longtime tradition at the school, the Freshman Overnight Retreat was transformed into weekly meetings called "Freshmen Companion Pods" that included one faculty or staff member, a senior retreat team member, a few big brothers and their little brothers. 
Assistant Director of Campus Ministry Ms. Kelly Barnes explains the intentions of having weekly freshmen meetings. 
"The Freshmen Overnight Retreat transformed into our first-ever Freshmen Companion Pods, which provided weekly opportunities for our Senior Big Brothers to meet and mentor the Freshmen each week during the first quarter of the year (online)," Ms. Barnes said.  "We are grateful for the many faculty and staff members who have also participated in this companionship."
For the sophomores, their retreats were moved onto Zoom, but students who participated were still able to fulfill the retreat's purpose, "to intentionally discern 'The Person God is Calling Me to Be' and develop a personal mission statement for their lives" according to Jesuit's website. 
All 12 sophomore retreats were held in the first semester with one retreat for each section of Sophomore Theology. Senior retreat team member, Dominic Hoang '21, believes the sophomore retreats were a success even though they were online. 
"I believe the sophomore retreats went very well despite our limited options and tough circumstances," Dominic said. "I think the small group discussions were a big hit despite being all over Zoom. More often than not, students were engaging in small group discussion which really allowed them to learn and grow during this retreat."
Ms. Barnes is also certain that sophomores still received the full experience of the retreat. 
"By the end of the retreat, sophomores were able to draft and share their Life Mission Statements within their small groups, and we are excited to see the depth and quality of their commitment to becoming the person God created each of them to be," Ms. Barnes said.
With the second semester well underway, junior retreats started on Feb. 23, and senior retreats are fast approaching with the first retreat scheduled for March 5-7.
The junior retreat is a day-long, online retreat that expands on the Life Mission Statements students developed during their sophomore retreats. The retreat aims to help students realize how their choices impact "their relationships with themselves, with others, and with God," as stated on the school's website. 
"We will invite our Juniors to revisit their Life Mission Statements written last year and reflect upon how they are doing towards living true to God's desires for each of them," Ms. Barnes said. "Our Juniors will spend intentional time further developing their mission and renewing their commitment to a life of purpose."
Instead of a typical Kairos Retreat, seniors now have the option to attend a three-day experience that will be held on campus. It will be led by faculty, staff, and some alumni who have led Senior Retreats in the past. In order to take part, seniors must screen negative for COVID the day before their retreat begins. 
With all the modifications that have been made to the retreats, Ms. Barnes is thankful for how the school's community has adapted to the changes, especially the Theology teachers and the Senior Retreat Team.
"Given the ever-changing restrictions regarding our ability to gather in-person, we have planned, adjusted, and reimagined each of our retreats a number of times.  We are incredibly grateful for the flexibility of our Theology Teachers and our Senior Retreat Team Members for their openness and adaptability as we continue to develop retreat experiences in these uncertain times.  By taking a step back and naming the purpose and goal of each of the retreats, we have been able to focus on maintaining the key experiences of self-reflection, faith-formation, and companionship, even in an online format."
While this year's retreats have a new look, it seems the school has done its best to provide its students with a meaningful and rewarding experience.