First-ever Bingo Night set to start new Jesuit tradition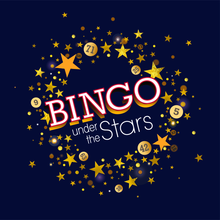 On Thursday, March 4 at 6:30 p.m., Jesuit High School Sacramento will hold its First Annual Bingo Night. 
It will be a virtual event that will include several rounds of Bingo and Jesuit trivia. Each participant has already either purchased individual bingo cards that are being mailed to their homes, or a Bingo Party box which includes festive food & drinks to make their own party.  
Ms. Kim Kalmbach, Jesuit's director of auction and events, worked to plan the event with the goal of raising money for the school and bringing people together. 
"As Director of Events here at Jesuit, I focus on how to plan great events that raise essential funds for Jesuit's operating budget & tuition assistance," Ms. Kalmbach said. "After participating in an online game night with friends, I thought it would be a fun idea to bring to Jesuit. It has proven to be very popular and will be a great way to bring together the community."
While Ms. Kalmbach has played a major role in creating the event, it's been a team effort. 
"The entire Advancement department as well as the Marketing & Communications team has been involved with making this event successful," Ms. Kalmbach said. "We have been working together to create a logo design, create beautiful marketing materials & promotion emails, as well as tracking RSVPs, mailings and setting up the technical side of the event."
This upcoming Bingo Night isn't the only event that's had to be creatively planned due to COVID-19 according to Ms. Kalmbach.
Jesuit's biggest fundraiser of the year, the Annual Auction, will be held on Saturday, March 27. This year's theme, "Evening Under the Stars" will have a live-streamed auction program and allow people to log in from home and bid online for silent and live auction items.
Despite the uncertain times we're in, Bingo Night proves that Jesuit remains committed to bringing people together and maintaining the strength of its community.