Big Brothers find new ways to connect with Little Brothers amid COVID-19 shutdown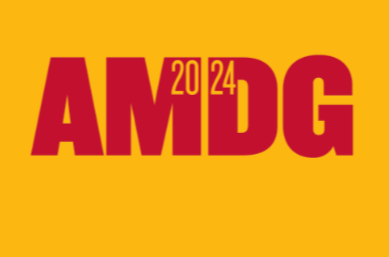 This school year, being a senior Big Brother at Jesuit High School Sacramento has held a different meaning than ever before. Due to COVID-19, Big Brothers were unable to host the welcoming Freshmen Overnight Retreat, forcing new plans to be made for connecting the Jesuit brotherhood.
Despite these unprecedented circumstances, the Big Brothers have still found a way to connect with their freshmen companions. The freshman Class of 2024 met their Big Brothers for the first time over a Zoom call in a small group companion pod consisting of several senior Big Brothers and their freshmen. Moving forward, these pods will meet weekly.  
"When we heard that [the retreat] got cancelled and we couldn't do anything for the little brothers actually on campus it was definitely hard, but I feel like with everything that's going on and how we've set up to get to know and talk to our little brothers has worked really well," said Carlo Pedroncelli '21. "I've enjoyed getting to know my little brothers really well and I can pretty much say the same for everyone else even during these awkward and unknown circumstances."
Both Big Brothers and their Little Brothers have enjoyed these unique weekly companion pod meetings so far, and Big Brothers have been going the extra mile to ensure that the freshman class feels welcomed to the Jesuit community.
"It's great just to talk to each other about those things and also get to know each other," said Zach Schmidt '21. "I think it allows the freshmen to feel more comfortable and talk to other freshmen and make new friends."
"I think that it has been helpful for getting used to a new school, especially as a freshman coming from a small school," said Travis Scrima '24. "I think that the Zooms have been helpful to make me feel like I belong in this school."
Seniors remember what it was like being a freshman at a new school in a new environment with new people and the positive experiences they had with their Big Brothers years ago, which is what keeps the tradition going.
"The reason I wanted to be a Big Brother was because when I was a freshman I was so nervous and didn't know what to expect but I had an awesome Big Brother," Zach said. "I really enjoyed that experience and I felt like since I had such a great Big Brother I felt more comfortable talking to other freshmen."
Peter Wisner '21 also remembers what it was like being a freshman.
"I mean, it always is hard going to a new place, starting in a new place, even though they're technically at home," Peter said. "It's still hard though and I remember it, entering a new environment that you're not familiar with, the awkwardness, the shyness to say anything."
While the senior class has risen to the challenge by stepping up this year to embrace the freshman class, the Big Brother program couldn't have taken place without the work of Mr. Paul LeBoeuf and Mrs. Kelly Barnes, the administrators of the program. Behind the scenes, they were faced with the task of figuring out a way for Big Brothers and Little Brothers to communicate remotely from home, which led to them designing this plan. 
Mr. LeBeouf believed one of the best ways for the freshmen to feel welcomed was by having them talk with their Big Brothers during lunch periods. 
"How cool would it be to have seniors hang out during lunch with freshmen?" Mr. LeBeouf said. "Freshmen didn't have freshmen football [this year] or water polo or any of those things where you get to meet other freshmen." 
Mrs. Barnes also feels these lunch meetings are particularly important in helping the freshmen form a relationship with their Big Brother and members of their own class.
"We want the freshmen especially to get to know each other, get to know [the seniors], and to feel part of the Jesuit community," said Mrs. Barnes. 
Although the Class of 2024 isn't able to fully experience Jesuit High School and everything that comes with it, they have already built lasting bonds with their senior Big Brothers and are coveted members of the Jesuit community.