Improving in the Goal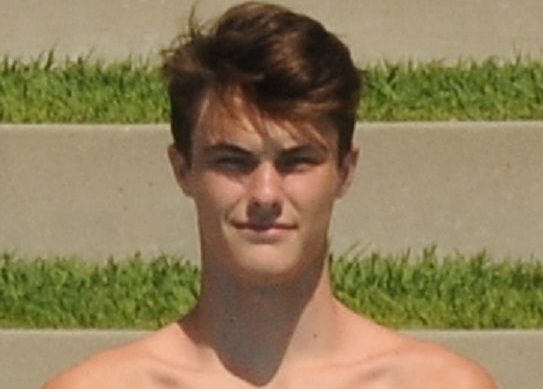 Charles "Charlie" Hurley '20 stands as one of the only Sophomores to join the Varsity Water Polo Team this year. So far, he has been quite successful as the starting goalie by intimidating opponents with his 6'5" stature.
Charlie originally started playing water polo to get in shape for basketball and baseball; however, as he improved, he realized that he could go far with water polo.
After finishing Freshman Water Polo successfully, he was invited to join the varsity team as a Sophomore.
"The game was a lot faster than JV and Freshman games," said Charlie. "The guys were a lot bigger and they threw harder. It was kind of overwhelming at first, but you settle in and get used to it."
Even with the trying moments early in the season, Charlie improved as a goalie on Varsity. He found his first game against St. Mary's High School a particularly notable experience.
"I was kind of nervous coming in [the game], but it was also a breakout game [for me]," said Charlie. "I had a lot of blocks and a lot of saves and good passes. It was a really good game."
His teammates have also noted his improvement as a goalie throughout the course of the season.
"I think [his skill] has steadily increased," said teammate Joshua Smet '19. "I think by next year Charlie could be one of the best goalies in the league."
With the season coming to a close, Charlie and the rest of the Varsity Water Polo Team hope to challenge themselves as they attempt to win the CIF Section Championships.