The end of the road
Watching Jesuit High School play against Granite Bay High School in the basketball playoff game can be summed up in a few words from Head Cheerleader Will Peterson, "It was brutal, absolutely brutal."
The first quarter started out extremely slow with Jesuit not putting points onto the board until after the four minute mark. Yet junior Malik Duffy had a fantastic 1st quarter, scoring 8 of the 13 points for the Marauders, with the first quarter ending 13 – 11 Jesuit.
There was an electrifying start to the second quarter with senior Isaiah Bailey providing a dominating scoring surge. While Bailey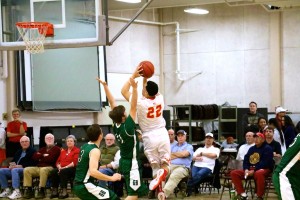 was driving to score, Granite Bay would pull up and shoot three pointers.  The went into half with a 24 – 20 lead.
The third quarter did not start anywhere near as well as the second quarter with the Grizzlies putting up 6 quick points within thirty seconds. Fouls were abundant this quarter causing the galley crew getting rowdier by the minute. The quarter ended with the score being tied at 35.
The fourth quarter was an all out blitz. Fast breaks left and right with great shots and drives from both teams. Granite Bay's sophomore Darren Nelson fouled out with 3:13 to go. This inspired the Jesuit side, yet they could not hold the lead as Granite Bay took over the lead and held it until the end of the game.
The last two minutes of the game seemed to last forever as the Marauders instilled the Jim Valvano fouling technique. The teams traded free throws back and forth, but in the end Jesuit suffered a tough loss with a final score of 58 – 60.
Senior Liam Galaine, team manager, said, "It's a lot of emotions man. We went hard this season, but we've got plenty of young players."
They did indeed do fantastic this season and with a strong freshman class future success is likely for the Marauders.
About the Contributor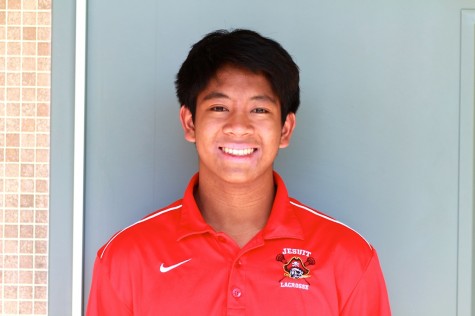 Jacob Solis, Sr. Tech Manager