New principal to lead Jesuit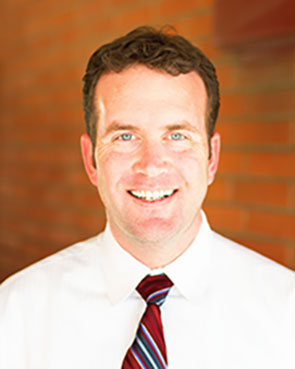 In addition to this year's Freshman class and several new faculty members,  Jesuit High School has added yet another member to the family.
Mr. Michael Wood '99 began as principal of Jesuit High School in July.
But, instead of easing into his first year, Mr. Wood was thrown into a summer mix up that resulted him running a soccer camp. It was a swift start.
"Welcome to Jesuit. Step in and make a difference," said the President of Jesuit High School Fr. David J. Suwalsky, S.J. about Mr. Wood's immediate induction into Jesuit.
This year is not Mr. Wood's first at Jesuit; he graduated from Jesuit in 1999.
He enjoyed his past experiences at Jesuit and is continuing to treasure his time on campus.
"My favorite experiences [as a student] were going on Kairos, [taking] my theology classes, and playing soccer," Mr. Wood said.
Following his experience at Jesuit, Mr. Wood went to Loyola Marymount University, earning a graduate degree in theology. He is now undergoing doctoral studies at Creighton University.
"What has not changed is the spirit that permeates this place. The faculty are engaged and care deeply for a student body that is talented and eager to succeed," Mr. Wood said when asked about how Jesuit has changed.
It has been 16 years since Mr. Wood graduated from Jesuit; however, this time Mr. Wood appears primed to stay around for more than four years.
"I think we're really fortunate, and because he's got little kids, I think [he's] going to be principal for quite a while," Fr. David J. Suwalsky, S.J, said "I think just a little bit of longevity is going to be good for the school, too."