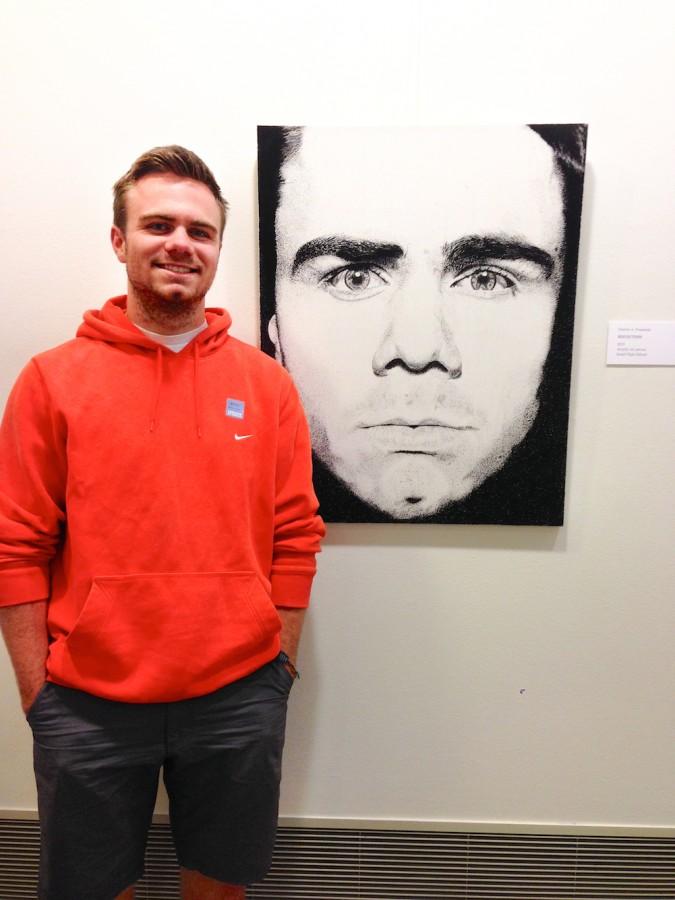 Courtesy of Patrick Posuniak
Jesuit High School student Patrick Posuniak '15 has found his calling, a rare feat for a high school student.
From a young age, Patrick has dabbled in different art forms.
"My mom enjoyed working on art projects with me from a very young age, which encouraged me to continue in high school. It allowed me to escape and have my own little moment to be creative," Patrick said.
Patrick has taken Jesuit's Studio Art classes and has produced some of the studio's best pieces of art. His talents have been admired by both his peers and his instructors.
"Patrick has worked diligently to improve his technique," Jesuit's studio art teacher Mr. Edward Novinsky '72 said. "His self-portrait that is now on view at the Crocker [Art Museum] has strong execution and an emotional component beyond his  years."
Patrick's most recent project is a pen and ink self-portrait, an art style completely done in dots and lines.
"Like any pen and ink, it takes time and diligence," Daniel Gaytan-Jenkins '15 said. "His was large, so it took even more to create a work of art like that."
Once he graduates, he plans to continue making art in college, and even plans to make a career from it.
"I have an aspiration to be a video game developer. I know that going to the Academy of Art University of San Francisco will help me take the next step toward fulfilling my passion," Patrick said.   
Patrick, using his technique in the art department, has left his own personal mark on Jesuit's community. He is very confident about his future and hopes that he can continue to share his gift with the rest of the world.