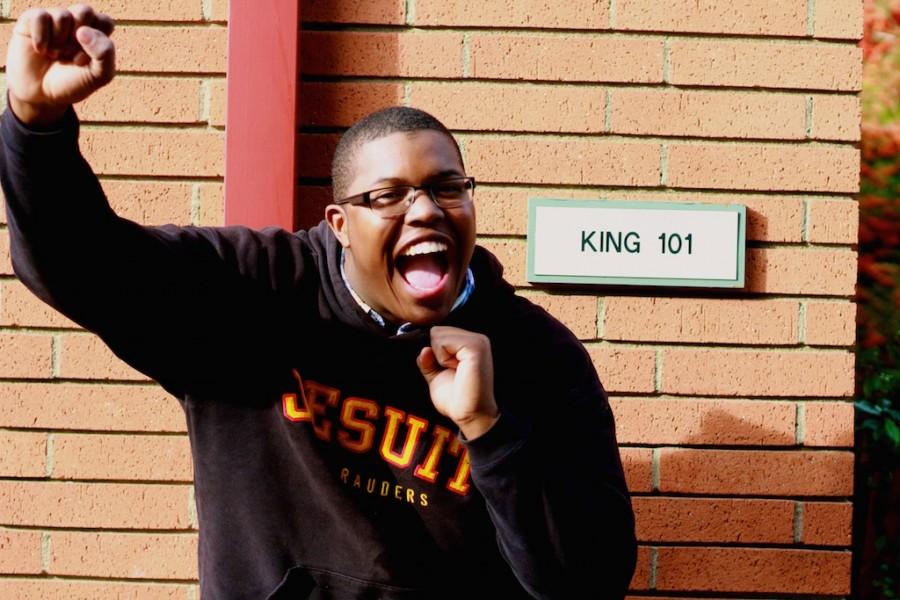 How do you always stay happy? It seems likes you're always smiling!
I'm asked this quite a bit! I just remember constantly how blessed I am and how important it is to be thankful for what I have! Music also plays a major role in my life and making me happy! For instance, I love Taylor Swift so hearing her music in the morning gets me pumped and ready to go about my day! Liturgical music also gets me excited when I sing it! For instance, the song "Blest are they" is fantastic because it reads, "REJOICE! And be glad!!! Blessed are you! Holy are you!!" These simple words just reaffirm what I already know to be true and they run through my head constantly! Finally, I am proud of who I am and I embrace my character wholeheartedly! So what if I'm the only boy in the world that likes Dance Moms?! I have no shame in it and I think that's part of what makes me happy!! I'm never pretending to be someone I am not!
I'm a freshman and I come from a public school! Only two other people came from my school to Jesuit, and I'm having trouble making friends! Did you know a lot of people going into Jesuit, and how do I make friends?
HEY sounds just like me when I came to Jesuit! I went to a big public middle school in Downtown Sacramento, (WOO SUTTER MINERS!) and I had a lot of friends there. I think I was one of the most popular kids, but that didn't help me when I got to Jesuit because only three or four kids from Sutter went there! So when I got to Jesuit, the best way I made friends was by being outgoing and talking to just about anyone I saw! During the fall, I went to every home freshman football game, and that really helped me because girls and boys both came to those so they were great for networking, and then I became good friends with the football guys because they saw I was a good fan! Aside from that I joined a lot of clubs, always participated in class, and went to all social events including dances. Remember that there are lots of kids just like you who want to make friends at Jesuit and SF, and at Jesuit people are very inviting and welcoming to you! Stay happy and well and friends will gravitate towards you!
Have a question for Kencell? Want his insight on one of your insights? Ask Kencell: ask.fm/kencells_korner