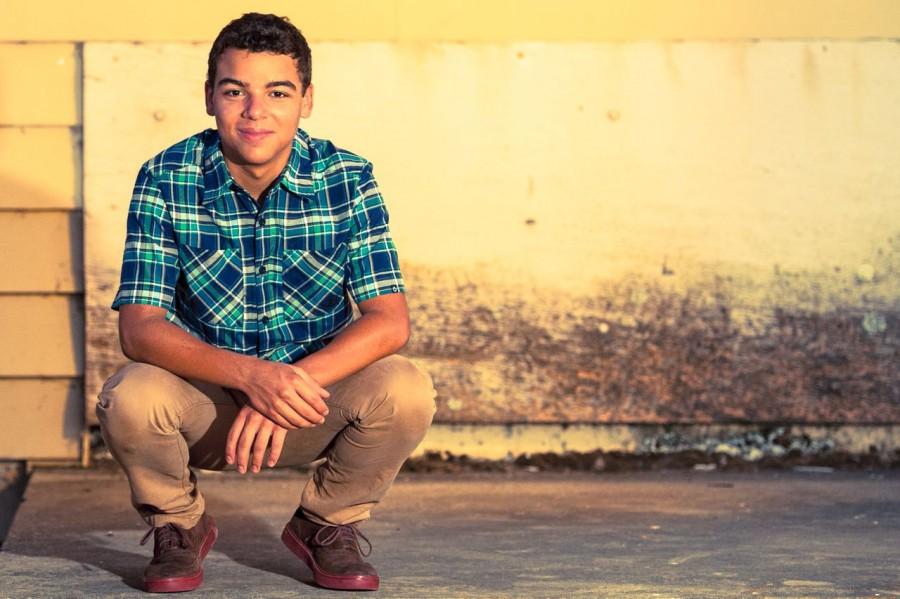 Senior Anthony Fernandez has been a model of the arts and entertainment program at Jesuit High School and its resident "jack of all trades."
"My favorite experience here so far was actually my freshman year when I first started.  I really thought that acting at Jesuit would be something that I would truly enjoy and here I am, still doing it, four years later," Anthony said.
During his four years at Jesuit, Anthony has been involved in many co-curricular activities around campus. His most notable involvements have been his work in Chamber Choir and in the Jesuit Drama Department.  Additionally, Anthony can be seen singing with Liturgy Workshop throughout the year. He also contributes to Jesuit's daily intercom reflection- the Examen. However, he is not always in the spotlight.
Anthony's work in the Drama Department has mostly been behind the scenes.  In addition to helping with the tech aspect of drama, Anthony works with the costume crew. He helps select attire for both the fall production and the winter musical.  While his official title is Design Assistant, he has adopted the nickname of "Costume King".
During his freshman year, Anthony auditioned for the fall play, Imago Dei, but did not receive the part, so he decided to work for tech instead.  The aspects of the tech crew intrigued him and Anthony began to enjoy working with them behind the scenes.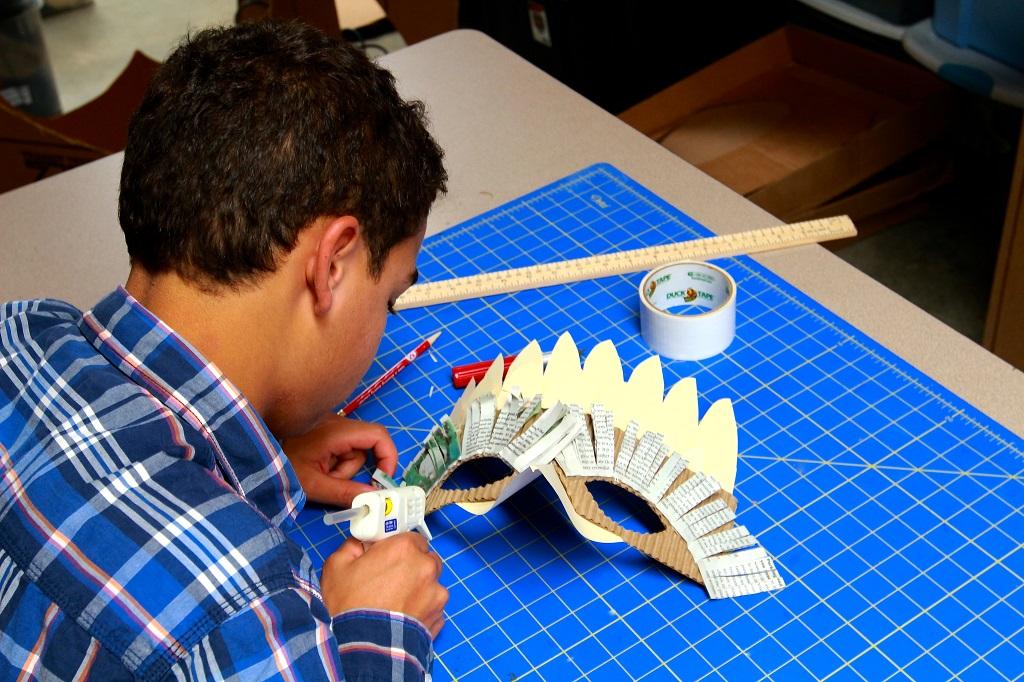 He was given another shot at acting for the winter musical, Hello Dolly.
Anthony's first role as an actor at Jesuit was for Hello Dolly,
as Barnaby Tucker.  It was largely because of this experience that Anthony became inspired to continue acting the following year.  As a sophomore, he played a role in Jesuit's production of Move 2.  At the start of his junior year, he stepped out of the spotlight to design costumes for Romeo and Juliet and reentered the spotlight as a part of the ensemble for the musical Beauty and the Beast.  This fall, he is the Design Assistant as well as a storyteller for the play, Love in a Very Cold Climate.
Anthony's sister has been very influential and his number one drama supporter. "My sister has been a big influence and she encouraged me to do drama since my first year at Jesuit.  Now I have been doing it for all four years," Anthony said.
When asked about how the upcoming months seem to be shaping up regarding Chamber Choir, he replied, "Chamber Choir looks great. We have some amazing new talent, and it's really exciting to be in Chamber [Choir] with the chapel being complete. We were able to sing at the dedication mass and our annual "Lessons and Carols" concert will be held there too."
Anthony has worked extensively in all four years in his co-curricular activities at Jesuit –  acting, singing, designing costumes, and working with tech.  He has contributed much to its Visual and Performing Arts Programs and he seems to have a busy senior year ahead of him.  With the upcoming fall play and the winter musical later in the year, he will surely have his hands full in the upcoming months.